About Us

As reminiscence, there were 666 students living on campus. It was due to war babies. It was a huge leap from 350 to 666! The male Preps resided in the College Hall and the female Preps in Fowler Hall. Dr. Leonard Elstad was the third President of the Gallaudet College. President Kennedy was assassinated in November 1963.
That year the preps weathered batteries of tests given during the two-week orientation before they were assigned to the class or skipped the Prep year into the Freshmen class.
With years ahead of them, the Preps and Freshmen generally entered college full of apprehensions and vague conceptions of what college life was like. It was a cultural shock for most, but they survived the tradition of being hazed by the Sophomores for ten days, the Frosh-Soph tug-o-war, the Mum's Day, being slaves to the winner of the World Series, some wars between the Preps and Frosh and many more to mention, but they got settled down as time wore on.
The students enjoyed their own monthly events or movies. They usually dined at the famous Gusti's Italian restaurant around the corner. The traditional Rat Funeral in May symbolized the end of a hard year and demonstrated enthusiasm that lasted the year through.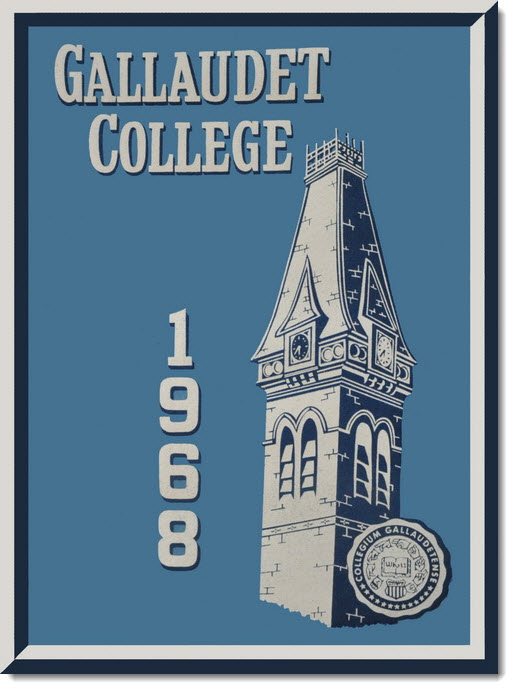 Bobby Skedsmo - Chairperson of the Gallaudet Class Banner Committee
Banner Design by John Huang majoring in Professional Art